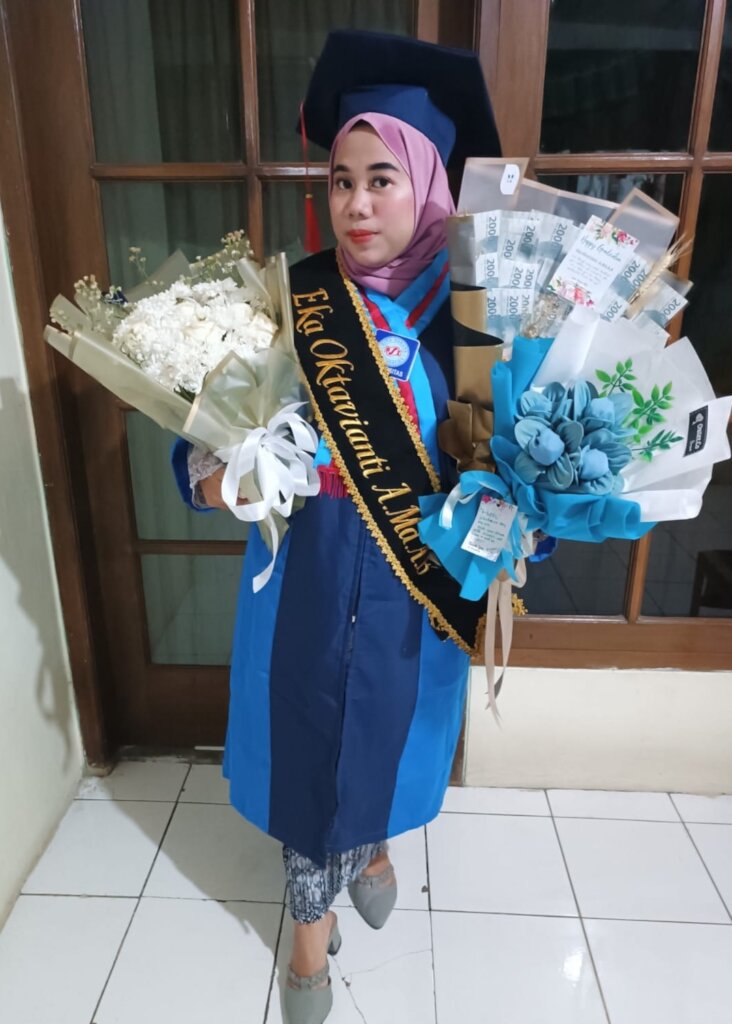 We look forward to a more fruitful and positive 2023. We have many things planned for this year but we would like to start this month by highlighting one of our students Eka who has just recently graduated from university. XSProject provided assistance for Eka to further her education through her sister Juli who works at XSProject. Juli managed to only graduate from Vocational High School (SMK) and then worked on XSProject. When Eka entered Junior High School, Juli requested the Foundation to help her younger sibling Eka further her education.
XSProject heartily provided support for Eka to study at the University, complete her education and successfully graduate. Eka feels extremely lucky for this support as if her older sister did not request foundational education assistance, she would not have been able to continue to university and complete her education.
Whilst attending university, Eka also actively contributed to "giving back" to the Foundation, by helping to tutor her younger siblings in their homework in the tutoring program. Eka enjoys photography and is always eager to help to take photos for XSProject activities. She also took the initiative to take photography courses to learn and enhance her skills. Many of the photos used by the foundation for GlobalGiving reports have been captured by her.
Eka, is the 5th girl who graduated from the university through XSProject's education assistance. Eka can now look for a job that will make her more independent and have a better life while also continuing to set an example for her younger siblings to follow in her footsteps.
It is a great honour for XSProject to be able to continue providing support and encourage the children to pursue their dreams by completing their education. We thank you, our customers, donors and community for our project's continuous support and dedication.