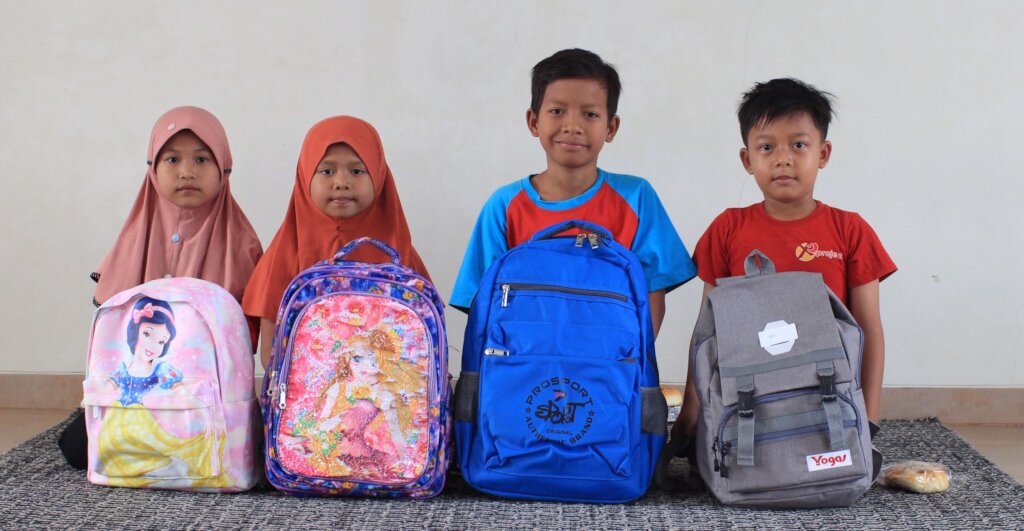 In Indonesia, most of the new school academic year for 2023 – 2024 started at the beginning of July. At the end of 2022, the President of RI lifted the Enforcement of Community Activity Restrictions. Since the beginning of 2023, things have started normalising. This new school year of 2023 – 2024 is now back to normal. School is open the whole day and full-time.
We have about 90 children who joined our XSEducation programs ranging from Kindergarten through College. This year we are proud to have 10 students in our third batch of kindergarten and 13 children have joined the College
As usual, one of the routines that they still have to do even when studying from home is wearing their formal uniform. From the past several years of experiences before the pandemic, children would look forward to receiving new school essentials, such as a backpack, shoes, school uniform, and stationery. This year, all the students from elementary up to high school had the opportunity to get the school essentials that they needed.
As our mission is to encourage children at XSProject to receive education continuously, we continue to motivate them. The new academic year allows children to meet old and new friends and learn together. We appreciate the constant donor's support through GlobalGiving XSProject–XSEducation, children in Cirendeu are able to continue their education every day.